The 2021 International Furniture Fair will be held on February 23-26, 2021 in Poznań. The event brings together representatives of the furniture industry from all over Central and Eastern Europe and is a great opportunity to recommend and export domestic furniture production.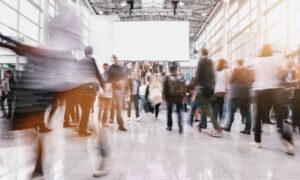 Offer for publishers and visitors
The thematic scope of this year's fair consists of 10 areas, 7 of which are devoted to furniture (respectively – residential, stylized, rattan and wicker, kitchen, bathroom, garden and tourist, as well as for public utility rooms), and the next concern issues related to design and services in furniture industry and present trade publications.
The fair attracts not only publishers but also visitors. The former present and offer the latest assortment to traders arriving from all over the world, while the latter have the opportunity to see new collections and conclude contracts with manufacturers. The International Furniture Fair is accompanied by the Home Decor fair, addressed to interior architects, DIY chains and homing galleries, as well as the prestigious Arena Design, which hosts the most popular designers not only from Europe. Lectures, exhibitions and presentations dedicated to representatives of the creative industry take place here: both designers and interior architects, as well as design enthusiasts. The fair also includes a competition for the Gold Medal of the Poznań International Fair. The awards are granted for innovative and modern products that meet the highest quality standards.
A fair of increasing importance
The event is very popular. Last year's edition was attended by nearly 22,000 people from 69 countries. Foreign guests constituted as much as 38% of the total number of visitors, they came mainly from Germany, Ukraine and the Czech Republic. This excellent result shows that the evolution that the fair has undergone over the years has proved to be the right choice. Already 5 years ago, Jerzy Szyszka, the director of the fair, indicated that the change of their name (adding the word "Poland" to it) strengthened the image of the event. The importance of the event is also built up by the number of buyers from foreign chains, leading buyers of Polish furniture, which every year increases.
We are curious how you rate the previous editions of the fair and are you going to come to Poznań in February next year? If so, in what role – visitors or exhibitors? We would like to hear your impressions and opinions: do you think that participation in fairs can translate into benefits of participating companies?