The number of companies whose employees join charity activities is systematically growing. Nobody forces them to do so – they undertake selected activities, wanting to help others, although thanks to these activities they also gain a lot. Kocot Kids supports employee volunteering: our latest initiative is participation in the popular social project Szlachetna Paczka. By offering the needy families to furnish children's rooms, we want to make the time that the youngest spend at home more beautiful and more comfortable.
Help at the initiative of employees
Kocot Kids employees are not obliged to support any aid initiatives. They make their own decisions about getting involved in a given project, expecting, however, that they can count not only on the approval but also the enthusiasm of their superiors. This is the specificity of employee volunteering: active support for pro-social initiatives of employees without putting pressure on them to participate in a given project. Those interested work as a team, often involving friends or family to prepare the package. The help organized as part of the Noble Package, most associated with fundraising for poor families in cities and provinces, enables our employees to integrate creatively and allows them to feel the unique joy that comes from the conviction that our efforts will make it easier for those in need to cope with their difficult everyday life.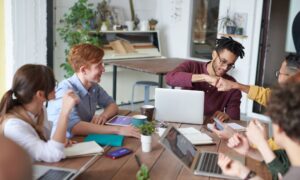 Social responsibility in business
Support for those in need, although taken for noble reasons and focused primarily on other people, is also inherently related to corporate social responsibility. In line with this, companies are to take into account social interests and care for the environment in their business strategies. A company that provides real help to those in need gains not only in the eyes of business partners, but also potential employees, who very often appreciate this initiative of employers. Therefore, we are dealing here with a situation that generates only positives. The implementation of activities undertaken as part of volunteering not only allows for the implementation of forms of assistance, on which we benefit as a society, but also contributes to a positive image of the company, and thus supports its continuous development.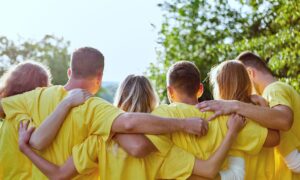 Our motivations
The overriding desire is to help those in need. We want to support families in a difficult financial situation by furnishing their children's rooms. Own space and a comfortable bed are the basis for day and night rest, so necessary to stay healthy.
One of the values ​​of our company, apart from the aforementioned support for those in need, is supporting employee initiatives. Participation in the Szlachetna Paczka event has become a joyful challenge for our employees, and their enthusiasm and creativity have exceeded all expectations. We all shared the festive atmosphere, the joy that accompanies us when we prepare a gift for an important person, joyfully imagining that it will be welcomed with a smile. The families of employees were also involved in this unique initiative – together we not only have more ideas, but also our energy resources and enthusiasm for their implementation are increasing.
Doing good inspires
Szlachetna Paczka is invariably associated with December holidays, but the need to do good accompanies our employees – and not only them – throughout the year. Satisfied with the effects of charity campaigns, they are more willing to engage in new projects, becoming initiators of more and more new ventures, which, however, share a common goal – to bring good. All this makes team cooperation more and more effective, and the attitude towards a positive end and the success achieved with the group gains exceptional strength. Charitable activities that unite the team also increase the motivation of employees who feel rightly proud of being able to help others.